Our Team
When your pet needs care, we're here to help. Arizona Avenue Animal Clinic is staffed by a team of nurturing professionals, committed to the health and wellness of animals in Chandler. We are dedicated providers of wellness care, preventative medicine, internal medicine, and more.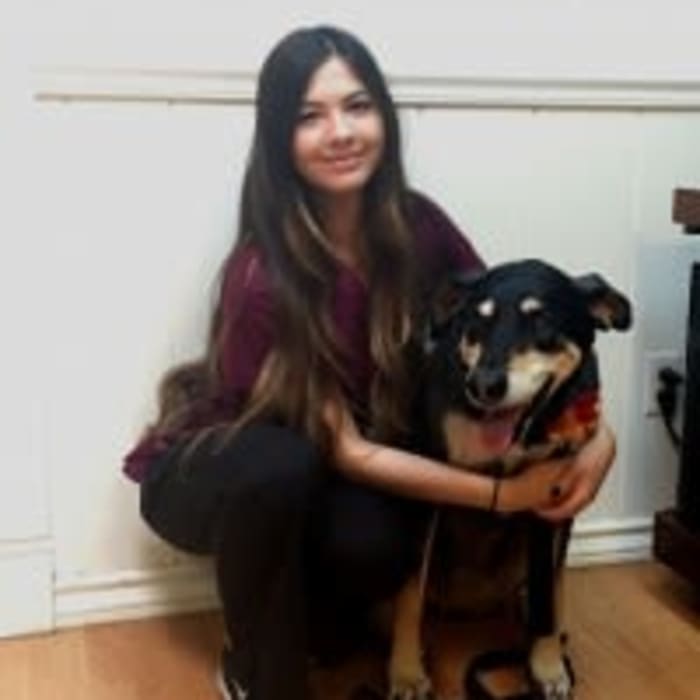 Kelsi
Hospital Manager
Kelsi joined us in 2014. She started working professionally with animals in 2013 and has two years of volunteer experience. She has worked as a Veterinary Assistant and Receptionist. Currently, she has 2 dogs, Bailey & Red, and a cat, Aspen.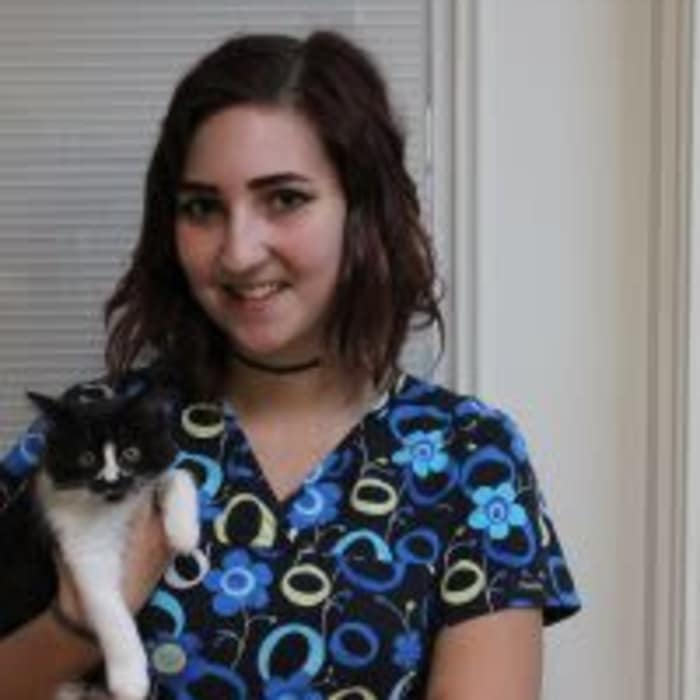 Hannah
Veterinary Receptionist
Bio coming soon!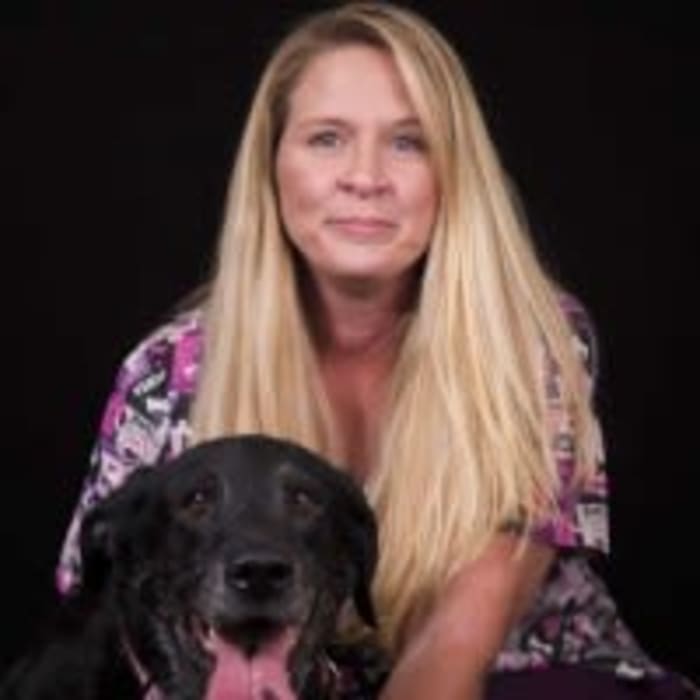 Karen
Front Office Coordinator
Karen joined our clinic in 2009. She started working in the veterinary field in 1993 before taking 8 years off to spend with her 2 children. She is now working with us as a full time Receptionist and Front Office Coordinator. Karen lives in Gilbert with her Husband, 2 kids, and 4 dogs, "Bella", "Misty", "Spencer", and "Roxy."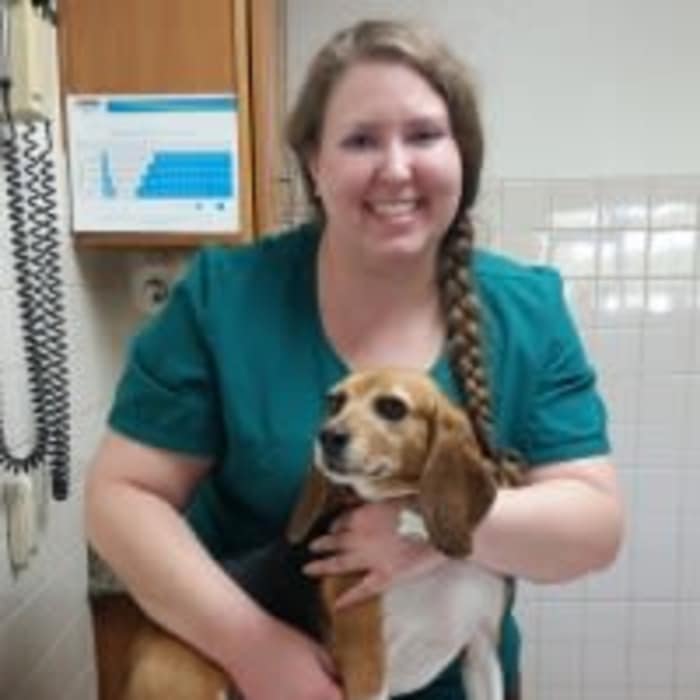 Emily
Veterinary Technician, CVT
Emily joined our team in 2014. She graduated from Mesa Community College's Veterinary Technology program in the summer of 2014, and now has her CVT license. Emily enjoys reading and spending time with her Beagle named "Penny."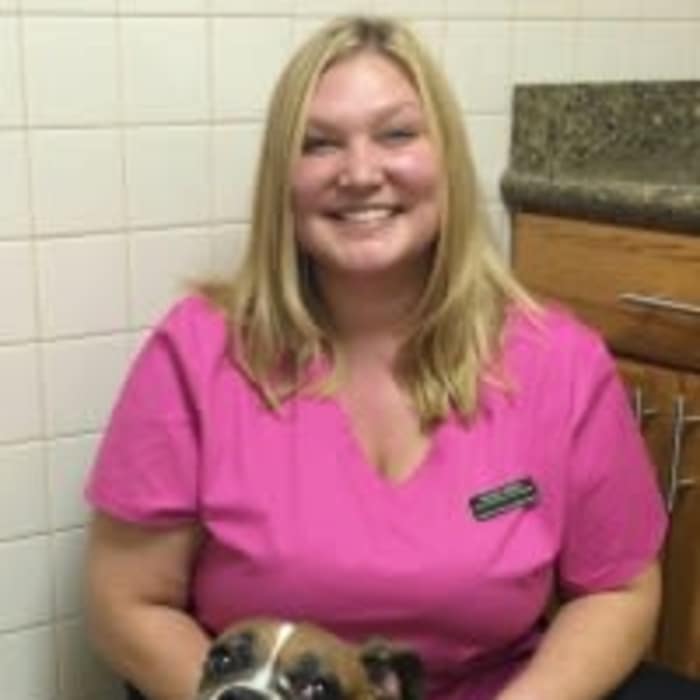 Kelsey
Lead Veterinary Technician
Kelsey joined our clinic in 2011. She started as a kennel assistant in our boarding facility. Her ability and ambition to learn new skills over the years has brought her into the lead technician position. She attended the Veterinary Assistant Program through Vet Med Team and is certified as an Approved Veterinary Assistant. She lives in Mesa with her husband and three dogs "Jake", "Penny", and "Levi." In Kelsey's free time she likes to go camping or go to the dunes with her family.
Amanda
Veterinary Assistant
Amanda is the newest member of our team. She joined us in August 2016!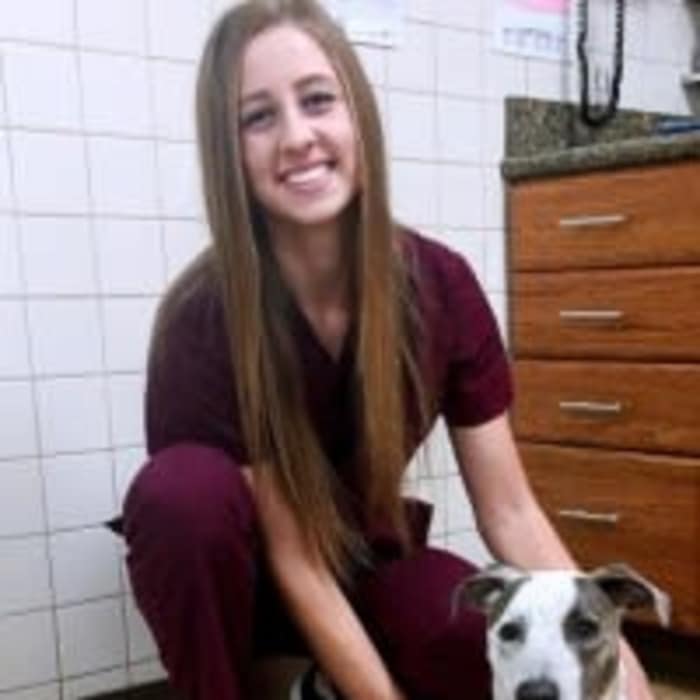 Hailey
Veterinary Assistant
Hailey joined our team in March 2016! Hailey is a certified Veterinary Assistant. She currently attends Mesa Community College. She plans to become a CVT! Hailey eventually hopes to attend U of A to pursue her dream of becoming an Equine vet. She has a passion for horses! She has two of her own. She rides competitively in barrel races and gymkhana. Hailey lives with her Pit Bull Terrier puppy named "Roxy" whom she adopted from Maricopa County!
Kristen
Veterinary Assistant
Bio coming soon!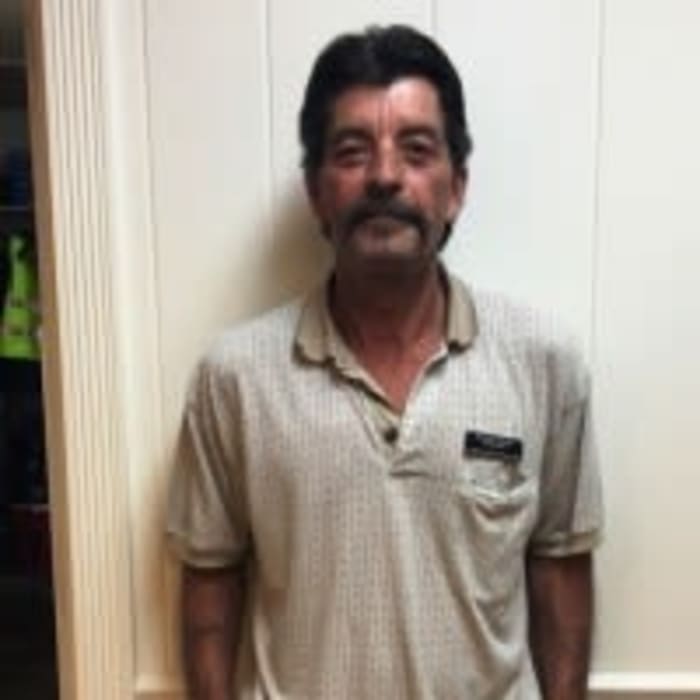 Rodger
Maintenance
Rodger joined are team in 2014. His career included training, maintenance, grooming, exercising and breaking colts. He once trained a horse that raced in the Kentucky Derby and several horses made it to the winners circle. From his exposure with handling the colts and horses, he assisted veterinarians with all types of care and learned how to care for all types of animals big and small.
Rodger currently lives with his two cats,"Laci" & "Cowboy." Both of his kitties were orphans at our hospital!